I can hardly contain my anticipation.
I think I am getting on my coworkers nerves. We started rubbing each other the wrong way today, nearly bumping heads. Hopefully when the dust settles and my family is reunited my vibes will be a little less defensive.
I am not going to get into the pettiness that is lingering in the gallery lately. But thankfully today was my friday and I have 4 days off in a row.
I actually cracked a beer today. I was holding out, I was saving them for the Hubby. I had to have one, afterall theres no Xanax is my reach :)
My new hand painted Bike Bell came today.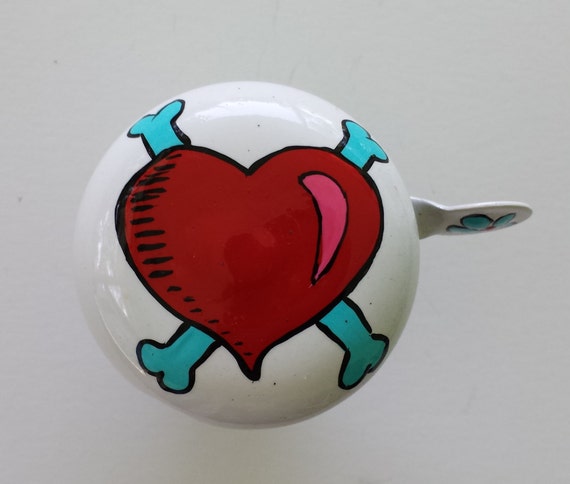 Cool huh!
Oh, the computer came yesterday! I am very glad to be typing this on a real computer.
I set it up in the window shelf in the bedroom, with a plastic crappy patio chair that is very uncomfortable but it will do until I get my desk chair I guess. Better than laying on the bed trying to type on the tablet.
Tomorrow I get everything ready. Aside from housework, I've got to call the vet and go over the info on what to do friday morning when it is time to pick up my pooches.
I'm gonna finish this beer and watch some Supernatural and then go to sleep!
Aloha!